Proven Filtration Solutions for the Cannabis Oil Market
Legalization of cannabis in Canada and some US states has led to a market shift. With the cannabis edibles market expected to surge to $20 billion by 2024, consumer interest has grown rapidly. This new wave of consumption has led retailers to host a wide range of new cannabis products to meet consumer demand. 
 In a new and increasingly crowded market, having the right products for applications will ensure manufacturers remain competitive.  With solutions for clarification, color removal and pathogen detection, Pall can offer a range of solutions to guarantee a better quality product. 
Download our application bulletin, "Pall Solutions for Cannabis Oil" to learn more about: 
Pall's leading solutions in cannabis oil clarification 
How Pall's filter modules make easier handling and more hygienic carbon treatment
Pathogen detection that provides fast reliable results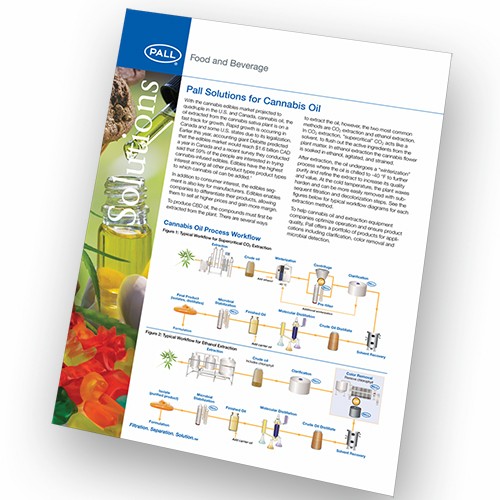 Complete to Receive a Complimentary Copy of the Application Bulletin