Versalon™ T200 Tank Mounted Hydraulic Return Line Oil Filter Assembly
Eliminate harmful contamination from critical system fluids and extend equipment service life.
The Versalon T200 tank mounted filter provides demonstrated contaminant control in an economical package that is unrivaled by competition. Featuring the Coralon filter technology, the T200 provides best-in-class consistent fluid cleanliness when critical contaminant control is required. The Versalon family is tailored specifically for industrial and mobile equipment OEMs. The T200 is the ideal return line filter for lubrication and hydraulic fluid filtration, whether it is for construction, agriculture, or industrial equipment. The superior performance of Coralon elements enables the OEM to extend service life of critical components and potentially lower warranty exposure from accelerated wear due to contaminants.
Hydraulic Return Line Oil Filter Assembly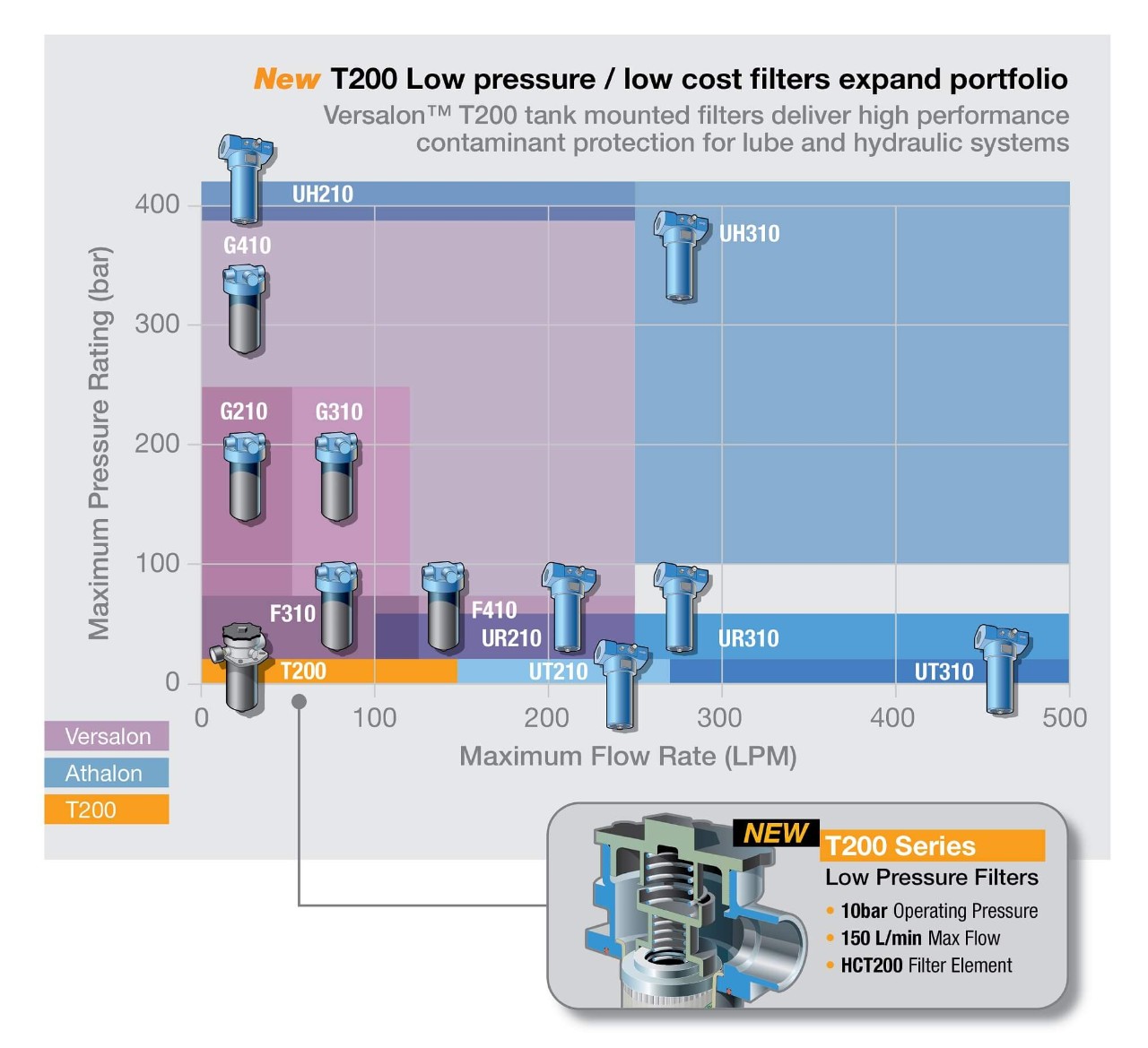 Download the Datasheet
Versalon T200. The intersection of performance and value. For more information you can download the data sheet here:
Versalon T200. The intersection of performance and value. For more information you can download the data sheet here:
Read more

Download The T200 Service Instructions
English Version
English Version
Read more